Arrival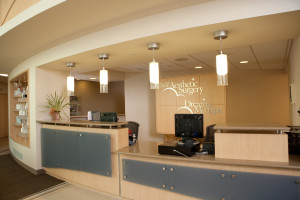 Our goal at Village Pointe Aesthetic Surgery is to make your visit as enjoyable and educational as possible. After you check-in, our lobby has plenty of comfortable seating during your short wait, and complimentary refreshments are always available. You may fill out some brief paperwork. When the physician is ready to see you one of our medical assistants will bring you back to the exam room.
Meeting with your surgeon
Our medical assistants will take you to your room and explain the consultation process with you at that time. After that, one of our plastic surgeons – you can choose which one if you wish when you make your appointment – will visit with you to get a full understanding of what your concerns are and your goals for your surgery. For cosmetic procedures, we have Vectra 3D Imaging that will show you the possibilities of what you will look like after your procedure – not someone else, but you. Our physicians believe an educated patient is a happy patient, and they will give you all the time needed to answer any questions you have.
Exam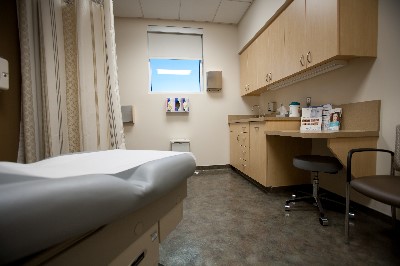 The physician will perform an examination to determine what procedures would work best for your body to get the results discussed. After the examination, whomever you meet with will show you some of their before and after pictures so you can become familiar with their work. You will also be given a quote on the pricing for the procedures that are discussed. Our patient financial specialist will be available to discuss any questions you have in regards to payments.
Afterwards
You can expect that the consultation will last about 30 minutes, depending on how many different surgical options you are interested in. When you leave our office, we will send you with a folder that has all the information discussed during the consultation for you to look over again at home. Our goal during the consultation is to give you all the tools you need to make a decision on whether plastic surgery is right for you. You have as long you need to consider your options.